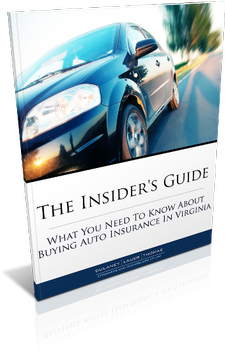 There's good chance that you don't have the right coverage (or enough of it) to protect yourself and your family in a serious accident. That's not your fault. In too many cases, the insurance companies themselves fail to inform their customers about the types of coverage or the correct amounts to buy. In our opinion this is not entirely by accident. We believe the insurance industry deliberately keeps their customers in the dark about the most important types of coverage to have, and how much.
This book will help you bridge the information gap, with no-nonsense facts and advice that you won't get from an agent and certainly not from a toll-free phone call or an insurance company website "point and click" insurance quote. If you have any questions, feel free to contact us directly and we'll be happy to talk.
OFFER VALID FOR RESIDENTS OF VIRGINIA ONLY.
Offer Valid for Residents of Virginia Only.